CONTACT
Person to contact:
Dr. Hans Joachim Tröbinger
Via dei masadori, 16
IT-38121 Gardolo
+39 0461 993099
+39 0461 956343

Fast contact
YOUR ADVANTAGES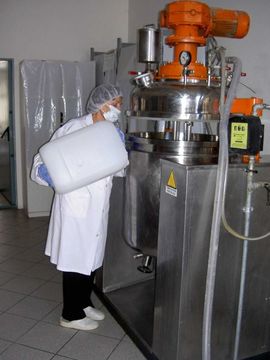 Innovative high quality products

For long lasting natural health and beauty

Own research and development and PIF elaboration in house

Product notification

Coverage of all major European markets: DE, FR, IT, and UK

All from one provider or only single areas

Adaption to your requirements and financial possibilities

Legal security

Own brands

Wage production

Private label

Custom tailored production
The producer of cosmetics has the responsibility of the product. As long as we are indicated as producer of the products, you can focus on the most important issues such as sale and increase of sales of your products.
Every single product is developed by professionals who know their profession. Documentation and traceability of the development, the production and shipping are a must. We guarantee to follow the severe regulations of GMP/ISO 22716 and EU 1223/2009. Our products are subject to a bacteriological test by independent laboratories and the security evaluations as well. Last but not least is our quality management periodically checked through external certifiers.
The observation of the legal standards and their compliance is in our and your interest.
Your specifications - our responsibility!