PRODUCTION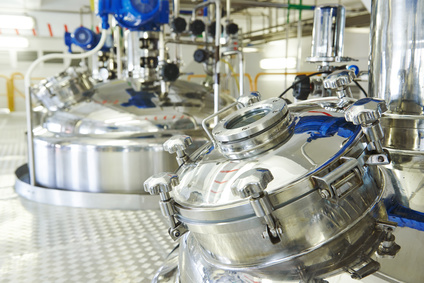 We follow the Lean Six Sigma requirements regarding the responsibility of process- efficiency, security and quality. We continuously check our production processes and invest in new technologies.
Our production facilities are systematically maintained - compact and have a flexible layout. This allows us to produce small, middle and also big batches.
It is possible with this flexible layout to realize formulations created in the laboratory and in a short time produce on an industrial scale and to immediately react to the changes of the market.
We successfully manufacture products for the skin, for the whole body and inclusive hairs and perfumes.
The extraction from fruits and plants and the production of several types of liposome are also part of our production range.
Homogenizers allow us to produce the products with an optimal consistency.
Our range of bulk products include the following types
Homogenizer:

Creams
Lotions
Milks
Mud pack
Gels and Fluids
Serums
Make up

Silverson:

Shampoos
Bath lotions
Bath ingredients
Concentrates
Wrap up gels
Peeling- Gels and – Creams with natural granulates

Mixers:
Moreover, we produce articles which must be immediately filled up, still warm and directly out of the homogenizer such as:
Compact wax emulsions
Sugar and salt peeling gels or -creams
Lip care sticks
With our production facility, we cover volumes from 15 kg up to 900 kg and even more without any problem.
In the laboratory we can even produce smaller batches.